11 June 18
Posted at 9:54
Hi there! little update regarding my 2nd feature documentary - Currently crowdfunding at Indiegogo!
Damo Suzuki reflects on his life as he confronts cancer and attempts to resume a never-ending tour.
New Perk - 9 Days left to reach our goal to tell this amazing story ! Thanks everyone for sharing!!!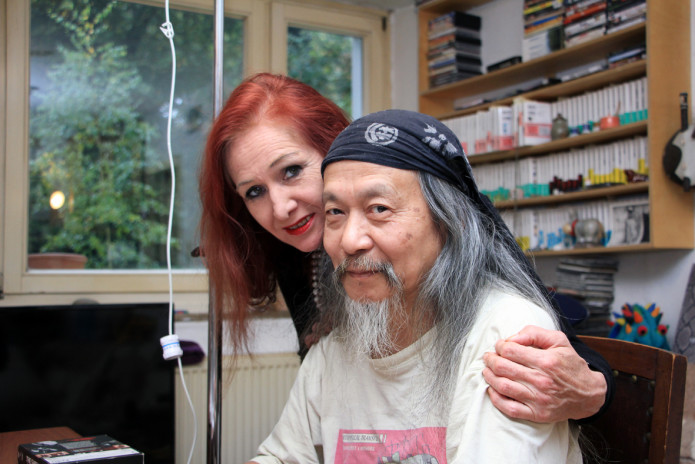 The super talented band - Moths and Locusts from West Coast of Canada
have provided us with 10 Limited Edition Vinyls!
We have 10 x Limited Edition Double LP Vinyls available! Moths and Locusts & Damo Suzuki . Signed with a signed photo also. (Photo as seen in Limited Edition Photo Print Perk - I will have these signed by Damo also to make it fair!)
"On a warm night in June 2013 Damo set down in Nanaimo, BC for an epic night of long heavy space rock jams in front of a rabid sold-out crowd. Two synth stations, fuzzed-out guitars, three drummers and pummeling bass coalesced behind Damo's commanding presence, the result was a sprawling, transcendent, seamless soundscape. Backed by Moths & Locusts and joined by members of Wolf Parade, and Colliding Canyons.'"
2nd New Perk
ENERGY DIGITAL DOWNLOAD
DIGITAL DOWNLOAD of "ENERGY" when the documentary is released on digital format. Only a limited amount available. Items included: • ENERGY digital download • Behind the scenes updates
Also video update message from myself on 8.06.2018. - Thanks again Michelle Heighway- Director of E n e r g y !